Banff / Jasper or Luxury Service does not come without a stiff price
Part 1
Crossing into Alberta, CA through the Chief Mountain Portal is a very beautiful drive and relatively low-key point of entry. Being the domestic traveler that I am, it is always a little stressful to go into Canada because the Canadian Border Guards are so damn serious about their jobs. No sir, I do not have any weapons, no guns, no knives and the only alcohol is for personal consumption.  I "estimated" a little low on the quantity but hey, I liked Gordon Lightfoot in the 70's so I deserve a pass.  Who didn't like the Wreck of the Edmond Fitzgerald?  The Princess kept reminding me that we could not bring raw poultry and eggs into Canada. I found this amusing since we had neither with us.  She worries about things like this.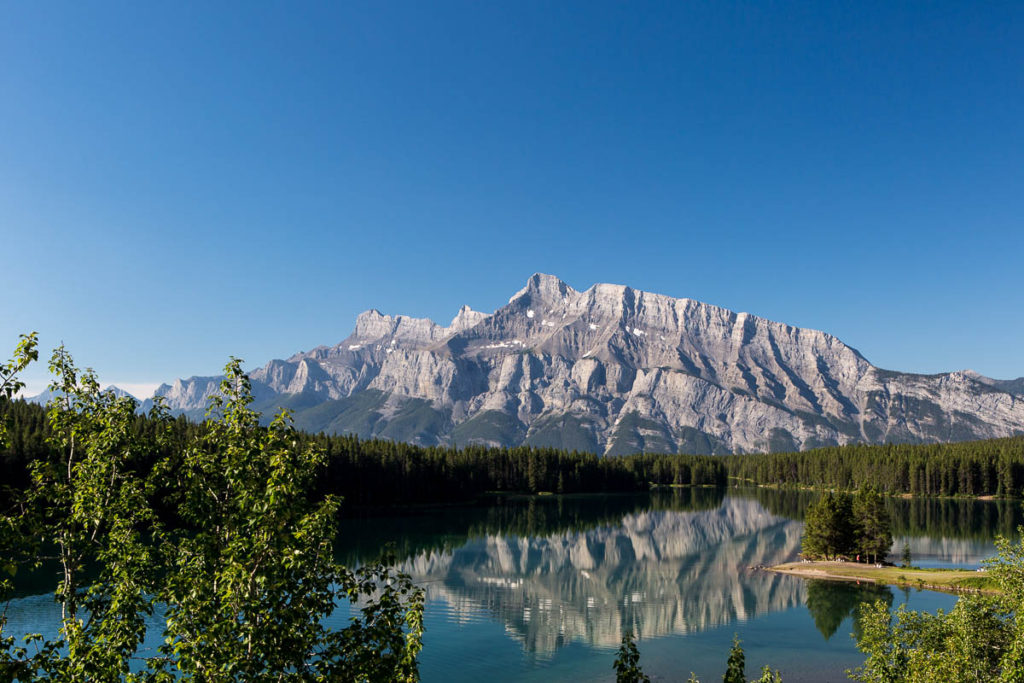 I have traveled throughout the Rockies, from Utah to Glacier National Park.  The Canadian Rockies are beyond anything I have seen in the States.  Tall, majestic mountains change continuously depending on the weather and position of the sun.  There are serious glaciers, turquoise lakes and rivers of milky run off from the peaks. It is impossible to not  take a picture that looks like a store-bought postcard.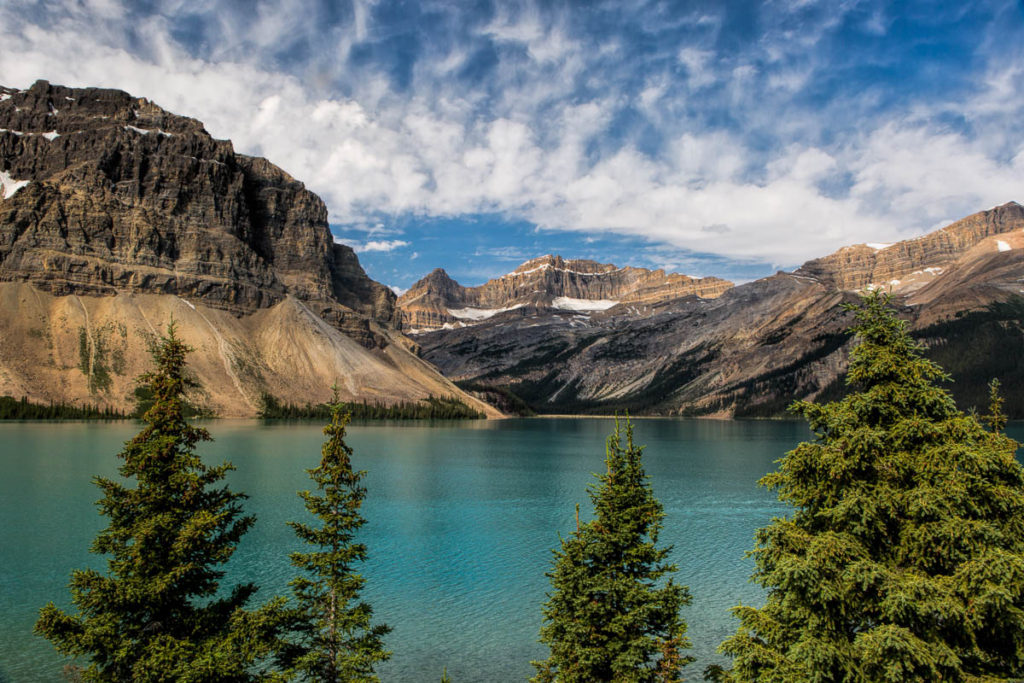 If you go to the Canadian Rockies, Banff is a good town to buy t-shirts with moose logos and listen to about a gazillion languages spoken on the streets. Given the experienced domestic traveler that I am, I felt right at home, sort of.  The Park Distillery is a great place for lunch and to try local spirits.  Our bartender was a Kiwi and I only understood every fourth word he said.  The Princess seemed to understand him completely and he was "very" friendly to her.  We received several travel trips from him and were excited about our drive to Jasper. He recommended that we estimate a drive to Jasper to take twice as long as we planned since there were so many beautiful sites. Plus he gave us tips on the best places to see the sunrise.  Since we couldn't find a lot of park rangers to guide us on our trip (but lots of seasonal rangerettes), our Park Distiller bartender turned out to be our best guide. Our next stop before leaving town was to the Wild Flower Bakery to buy delicious, organic bread that we devoured over the next few days.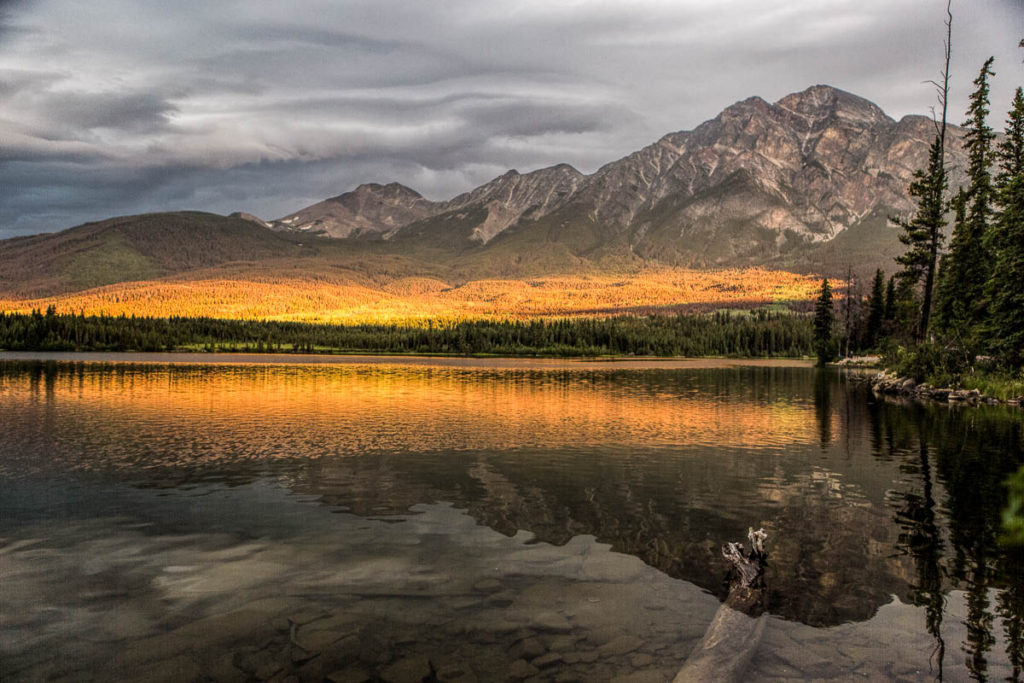 We can attest that there is no drought in Alberta this year as in '17.  The lush green mountains were everywhere and you could actually build a camp fire if you wanted without getting arrested.  Many natural wonders were available for us to see but we were among thousands of others who had the same urge to visit one of the most beautiful natural parks in North America.  Everywhere we went, there were throngs of people from all over the world. I did manage to shoot a few photos, editing was a challenge.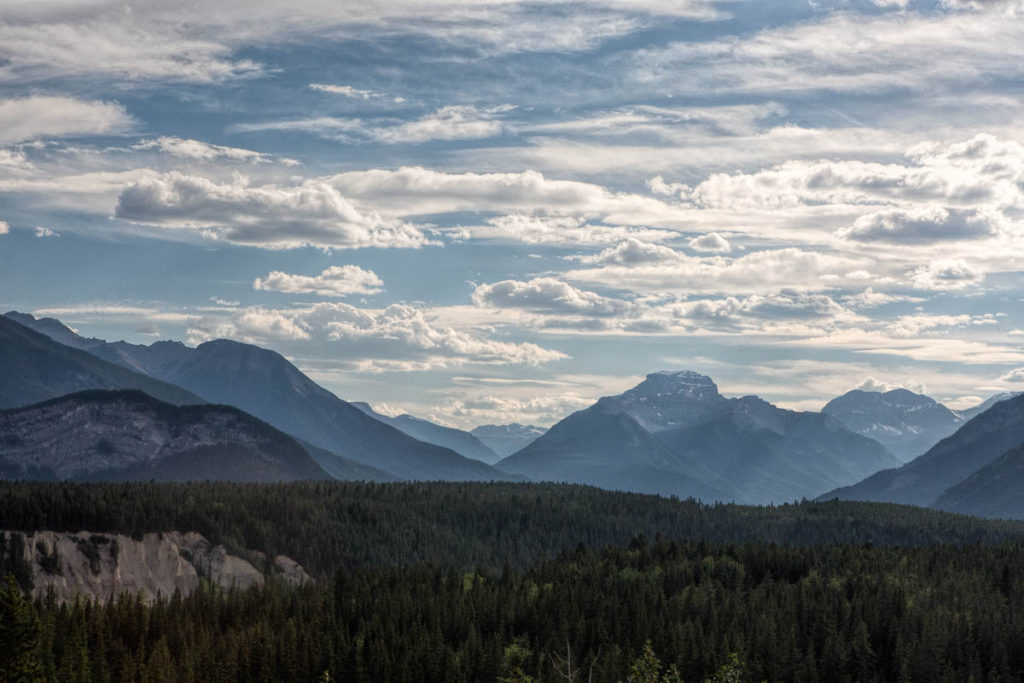 Distances are a little bigger than in the Midwest.  Close to Montana big actually.  We purchased gas frequently.  A scary proposition.  The rig devours fuel, sort of like a tank.  We pulled into this one area between Jasper and Lake Louise and was greeted by a young lady with perfect white teeth.  She told us she would fill out our tank (which she did) and washed our windows too.  The Princess looked at me and raised her eyebrows since it had been years since anyone at a gas station had done anything more than ring up a purchase of soda and lottery ticket for us.   I also think the young lady was making eyes at me.  Nostalgic luxury such as this came at an enormous price. Gas per liter normally  $1.33 CA per Liter, this time was $2.00 CA per Liter.  The 25 gal tank of gas cost about $337.39 US.  Well maybe not exactly this much but it seemed like it as the pump kept turning.  Thankfully, we did not repeat this nostalgic event too often.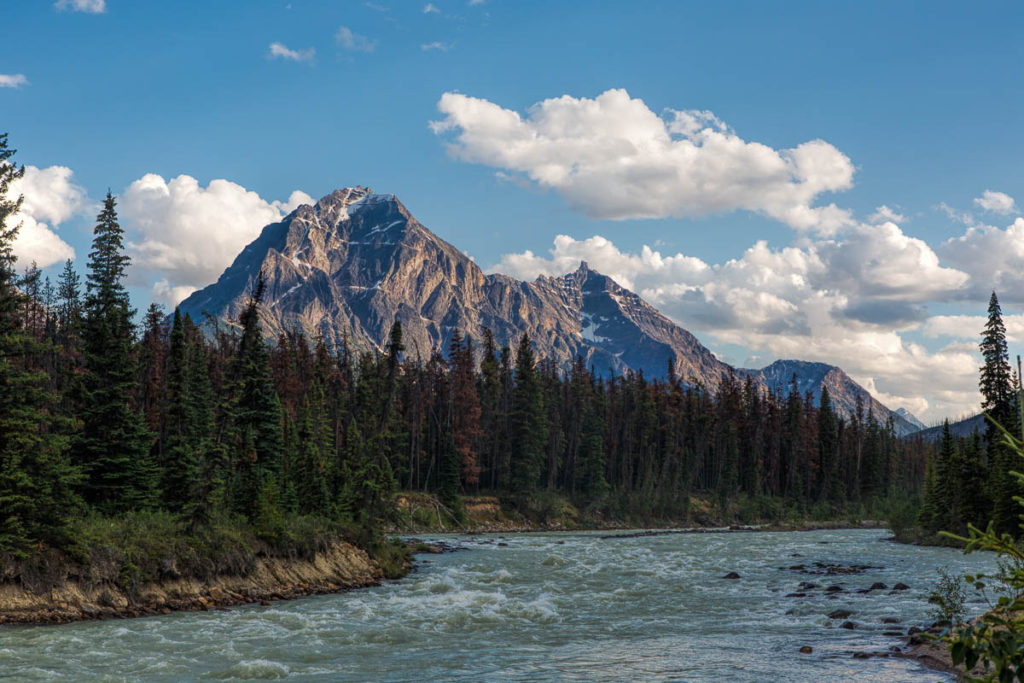 I understand that I am whining again but I would not pass up the chance to see this international site and suggest that if you are within a 1000 miles, don't miss a visit to Banff National Park or any of its sister parks, Kootenay or Yoho. The Canadian National Service is deeply committed to balancing the need to preserve the wilderness within each of is parks with the opportunity to allow visitors to experience the harmonious majesty of the Canadian Rockies. (The Princess wrote the last sentence)
Dennis and Sherrie