The Joy of a 1 tank trip or I got to talked to Yoda the other day
Started out this camping season with a weekend trip to Cuivre (Pronounced like "quiver" for those of us that didn't take French in high school) River State Park just outside of Troy, Missouri with our good friends Bob and Donna.  The last trip of the season with the rig was to the same park with the same people.  Crazy, I know but somehow the symmetry of the season appealed to me.  It is a good start when the gas stops are counted on one finger.  Normally for us, gas is our biggest expense if we don't count small batch whiskey.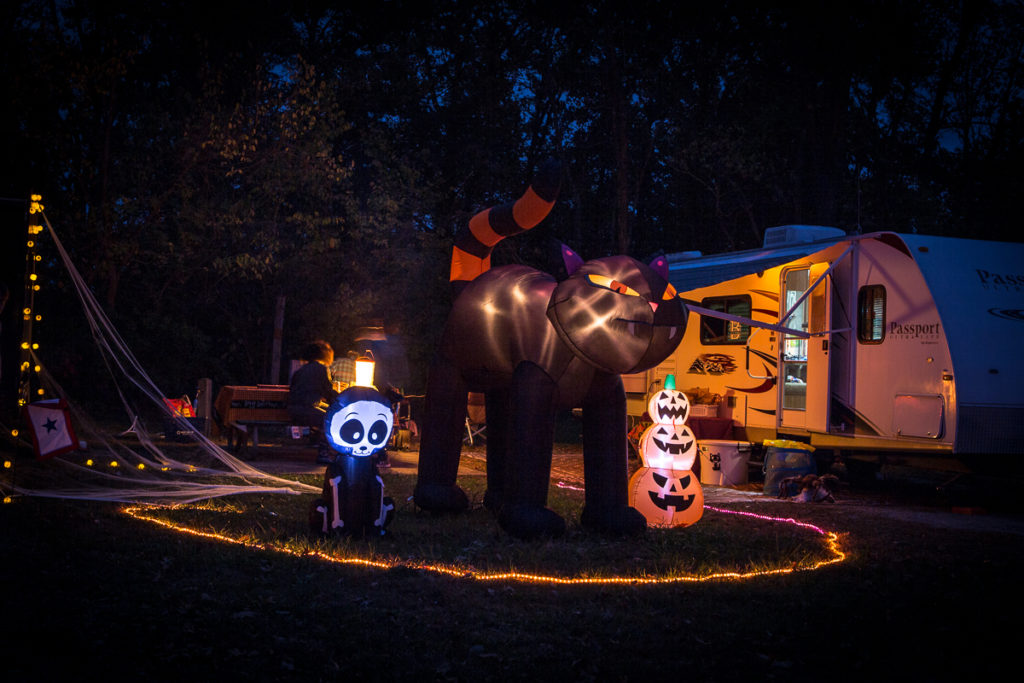 Base Camp
If you happen to be an introvert, as some may say I am, Cuivre River SP is not the place for you to camp in mid to late October.  The campgrounds transform from the usual campfires and kids on bikes to decorated campsites full of ghouls, goblins, Yoda's and, yes, kids on bikes.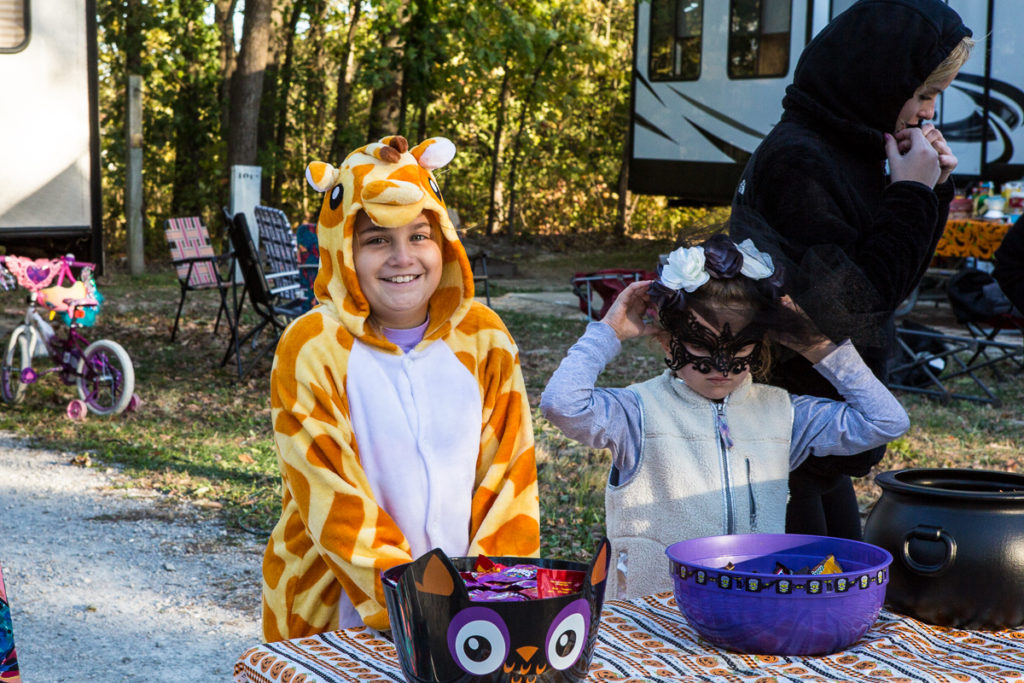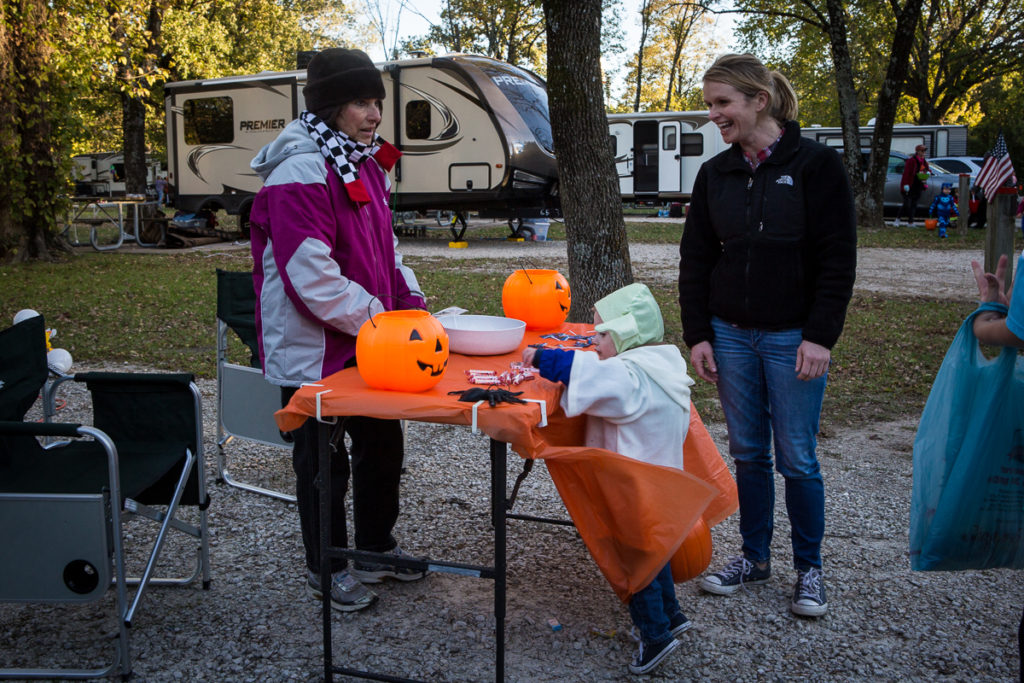 Yoda making important decisions
This campground embraces the Halloween spirit and then some.  Campers ranged from retirees with enormous 40+ foot campers to young families in tents. Everyone there was into the fun of the weekend and not even I was a grump.  There is actually a contest for the best decorated campsite.  It is clear that people must have planned their decorations for months in advance, including our friends.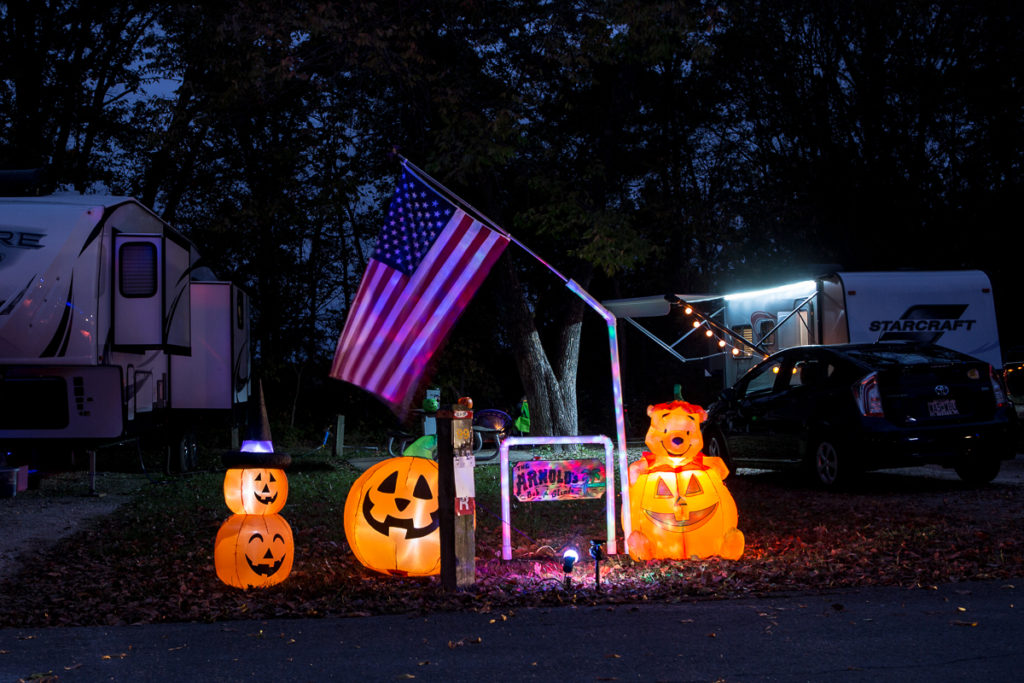 This trip was to be our 3-year-old grandson's first voyage into the camping scene.  His mother was excited because she inherited my love of camping and the outdoors.  His grandmother (AKA the Princess) and Donna were into it.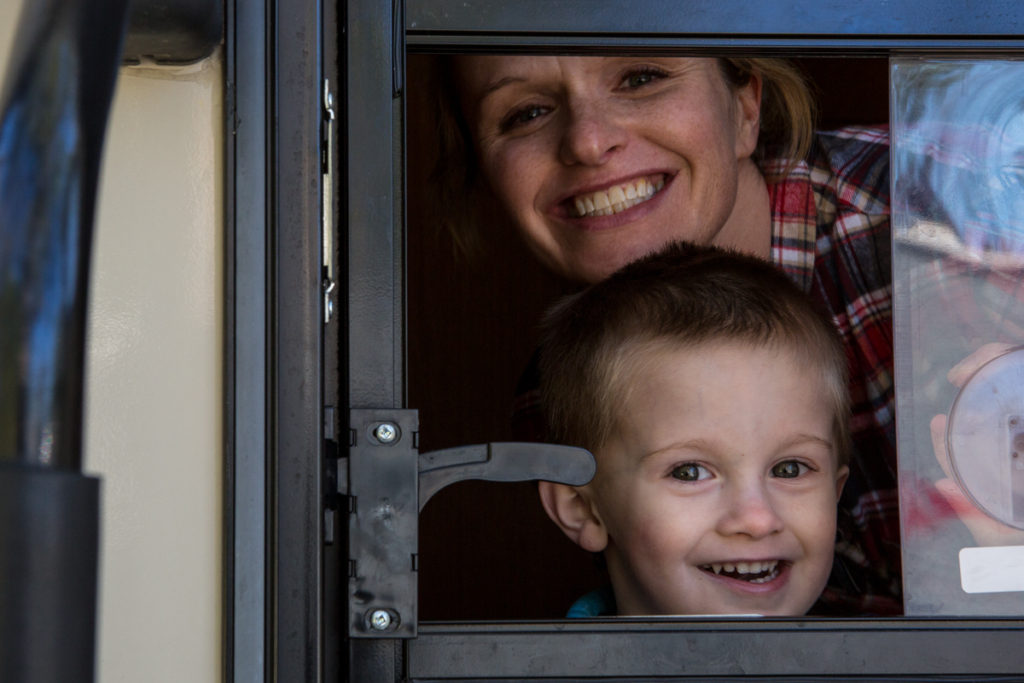 Pre-Yoda in the dressing room with assistant
Definitely Bob and I were into it. For most of the time, the grandson was into it but more on that later.  The boy got to spend time alone with the guys as part of the male bonding experience. No mother or other negative female influence was to slow us down.  He found stuff to taste (I don't think it was a bug), had grass stains on his designer jeans and a charcoal smudge on his face. And then, there was a little food stain on his plaid shirt which could have been Halloween chocolate.  There were big scary cats, dragons, gargoyles and generally spooky things at every campsite.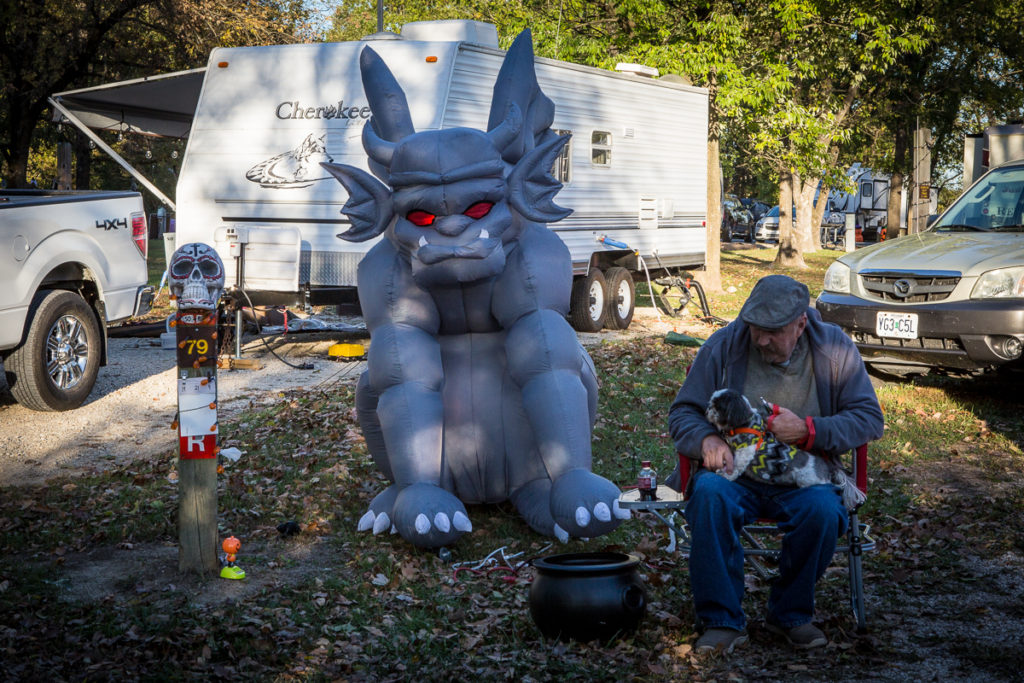 Just what a boy and his grandpa needed for a camping trip in late October. What more could a boy on his first camping trip hope for! We were cook'n!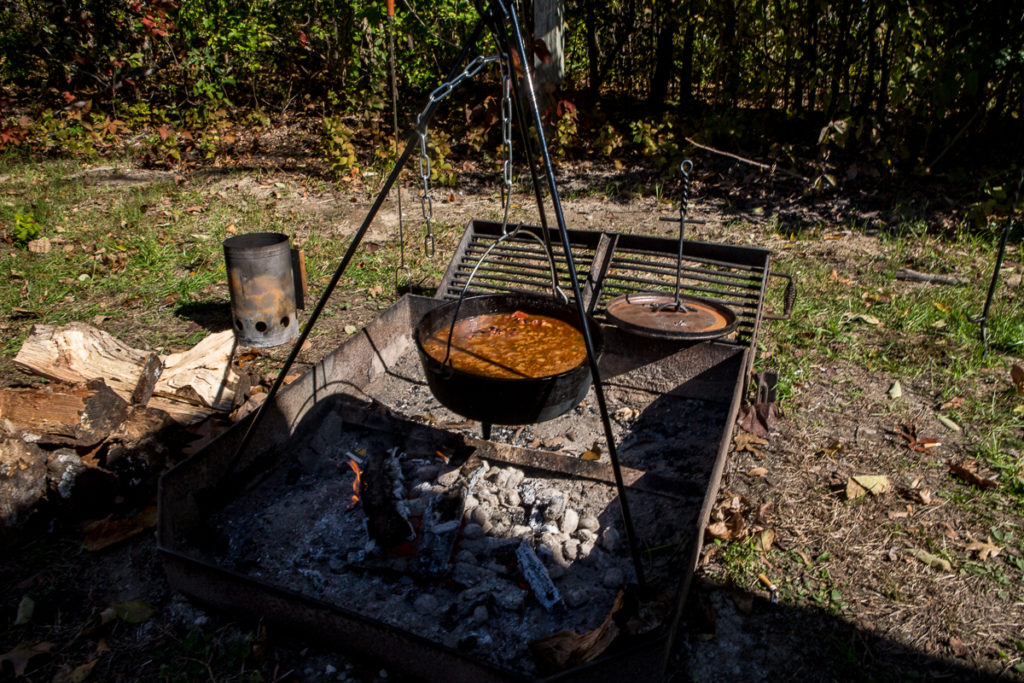 I think I should keep to landscapes, not food photography.  Chili over the campfire.
Even though the "trick or treating" was the main event Saturday night, during the day there were several programs available for children.  There was a mid-morning craft event at the Visitors Center and an interesting afternoon program about raptors with an appearance of an owl and a vulture.  The kids had so many questions about the birds it was fun to watch.  Also, the fall colors were starting to show which made the park trails beautiful.   The grandson was enthralled by the live birds as were all of the children.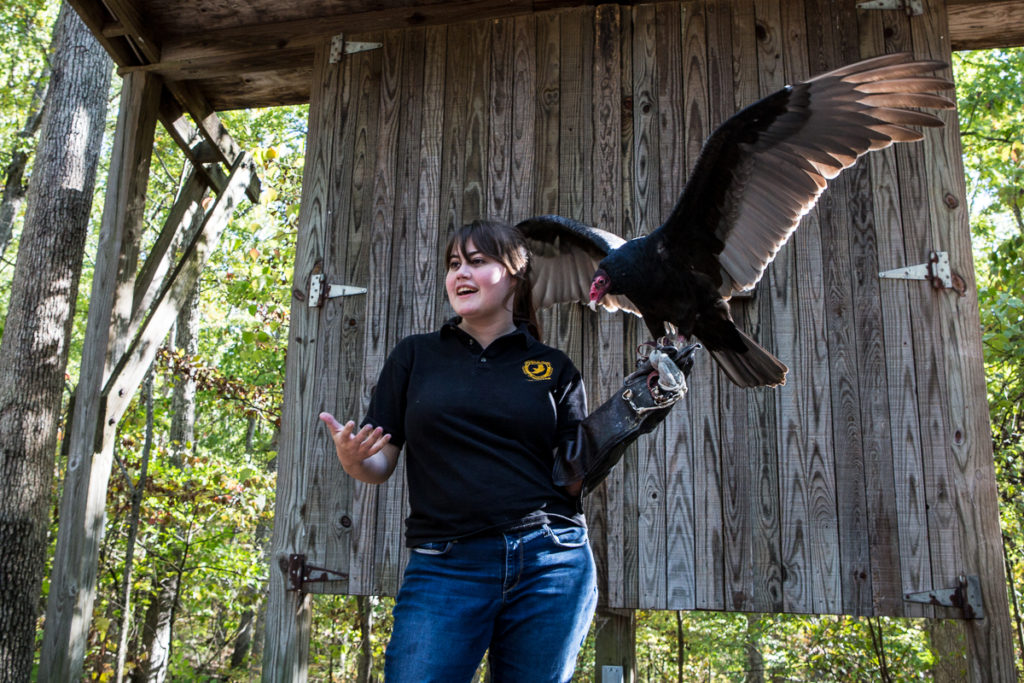 Univ of Missouri Volunteer, Raptor Rehabilitation Project
The Princess and Donna found time to explore Main Street Troy.  The Roasted Bean Coffee Shop was a good first stop but they discovered what she called "a nice dress shop" next door.  Needless to say, more clothing came home that what was packed at the beginning of the trip.  None of it was suitable for camping.
Trick or Treating began around 5 pm.  Kids of all ages dressed up and went from campsite to campsite collecting candy and telling jokes. The Princess and Donna insisted that we join in the fun by dressing up ourselves.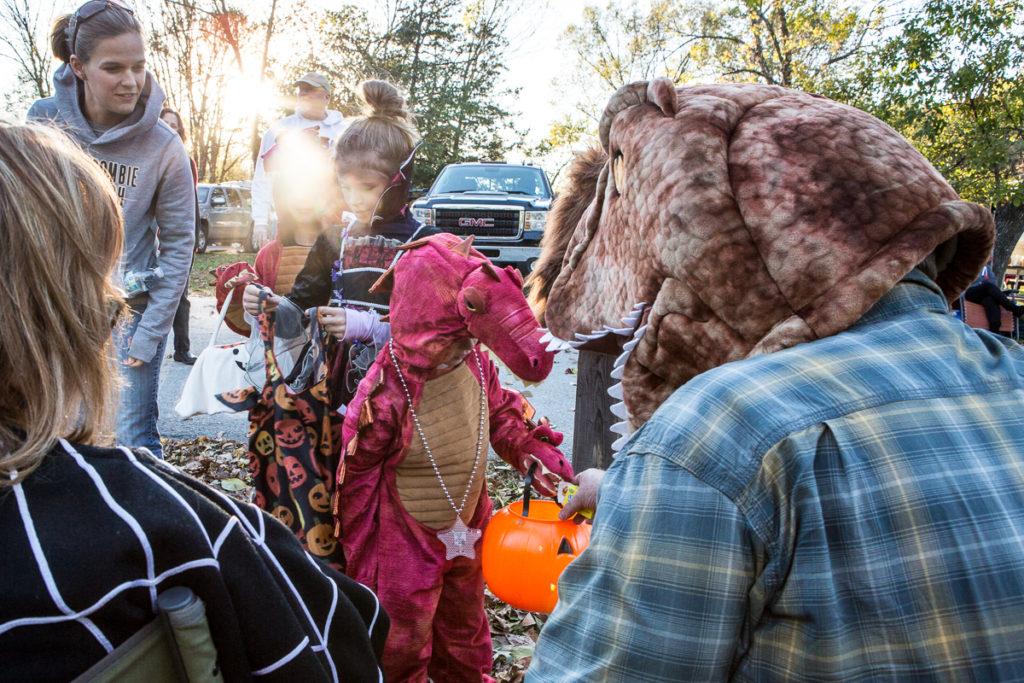 Remember back when you were three? (I don't either). Well apparently guys at that age have a limit on the time that can be spent awake and remain in a good humor.  My favorite grandson spent about two hours on overdrive, looked at the raptors and enjoyed going from campsite to campsite in his Yoda costume.  Did I mention the lack of an afternoon nap?  The result of all of this activity and frivolity, he had a well-played meltdown. Since he doesn't have his license yet, his mom took him home.  I think he can still count this as his first camping trip.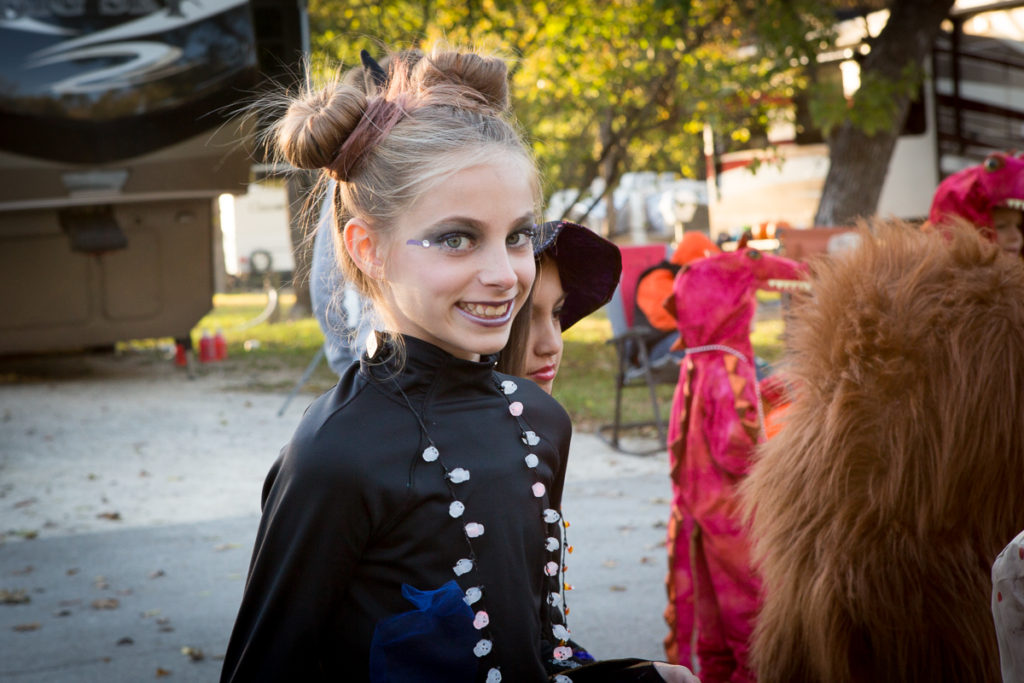 Both of our visits to Quivre River were very pleasant.  The campgrounds are clean and well maintained.  Its close proximity to St. Louis makes it an ideal weekend getaway. The sites are a bit close together but there are large trees around each site and you can back in large rigs at most places.  The people at the Visitor's Center were very friendly and helpful.  They sincerely wanted campers to enjoy their weekend.  If you want the Halloween experience, you can only make reservations 6 months in advance and sites go FAST.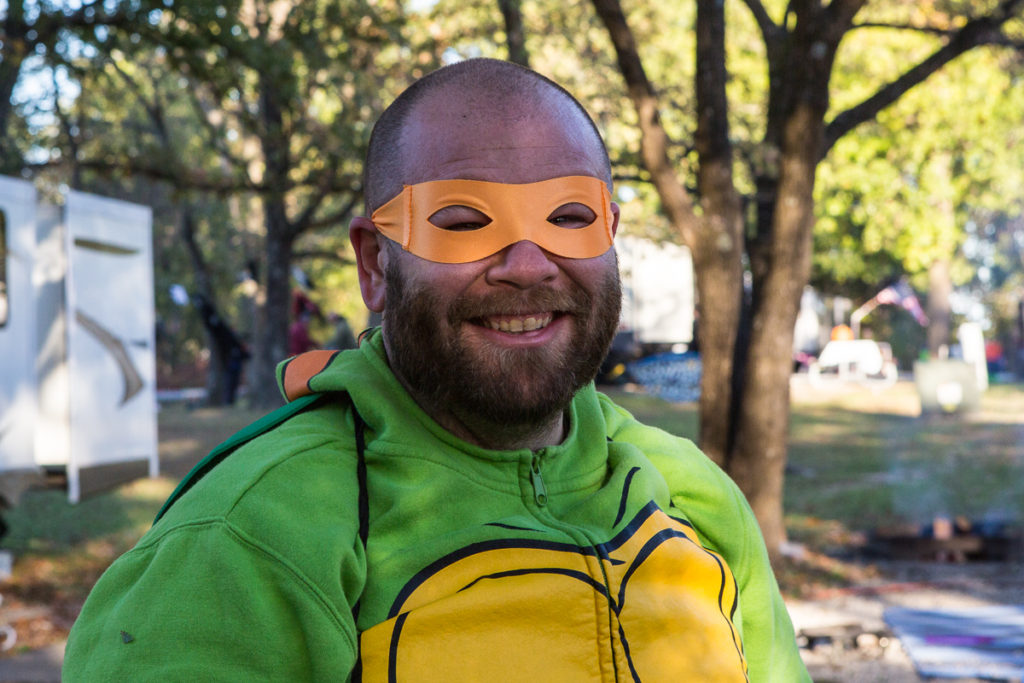 This is not the Princess
Dennis and Sherrie